Growing e-commerce revenue 119% for West Coast Sailing through a site redesign and SEO/SEM.

West Coast Sailing earned its place as a leading sailing retailer through its focus on real-world expertise and customer service. Seeking to grow market share, an initial audit revealed opportunities for tapping search engine traffic that ultimately drove 5.5x more revenue from those channels.
With a healthy stream of new customers, it became clear that aligning site architecture with different paths to purchase was in order. The result was a Magento-based build that grew revenue an additional 40%.
Industry
Client Services
Services
Customer journey mapping, Design thinking workshops, Digital brand strategy, IA, process & taxonomy, Persona development, UI design, Visual design
Location
Portland, OR
Visit Site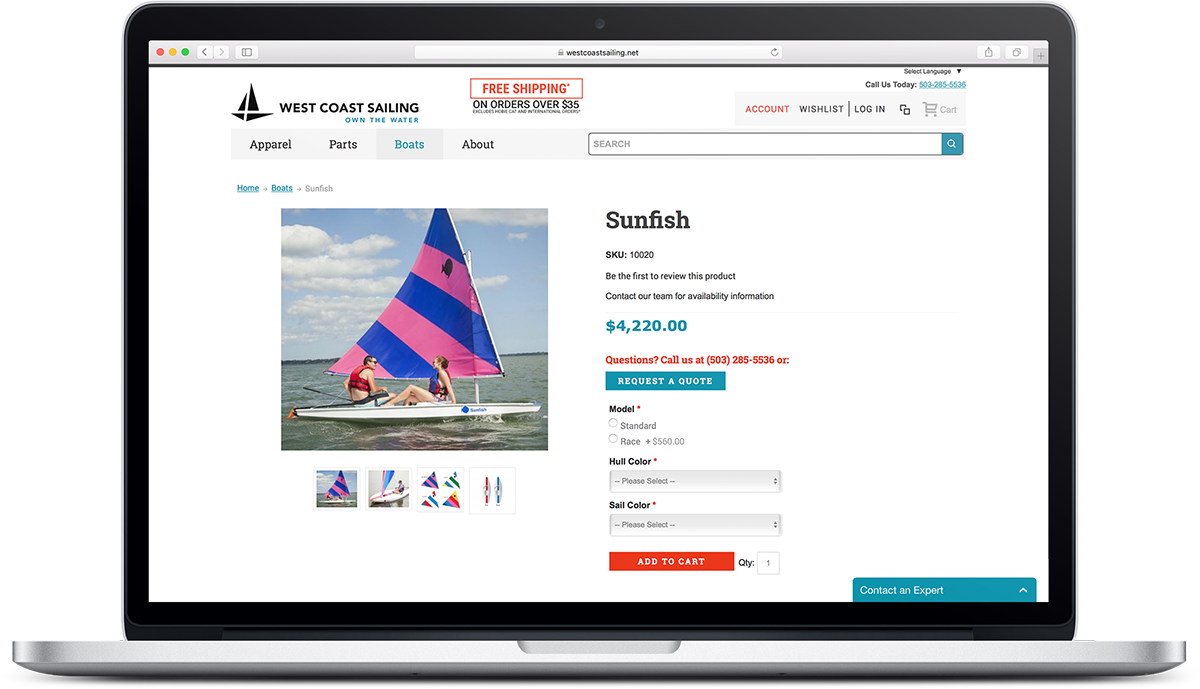 Background
West Coast Sailing is one of the biggest North American retailers of small sailboats, parts and sailing apparel. Specializing in one-to-two person boats like Lasers, Sunfish and Hobies, they have carved out major territory in the niche. West Coast Sailing is committed to the sailing community; they exclusively recruit employees with sailing backgrounds, sponsor pro sailors, volunteer at sailing non-profits, and get out on the water every chance they get.
Strategy
Search engine marketing has been a windfall for West Coast Sailing. Limited initial campaigns demonstrated an incredible ROI and investing in SEM was a clear priority from the outset. Coupled with conversion optimization, targeted paid search and search engine optimization campaigns rolled out one after the other. These led to a data-driven site redesign that radically changed information architecture, product display, and brand positioning.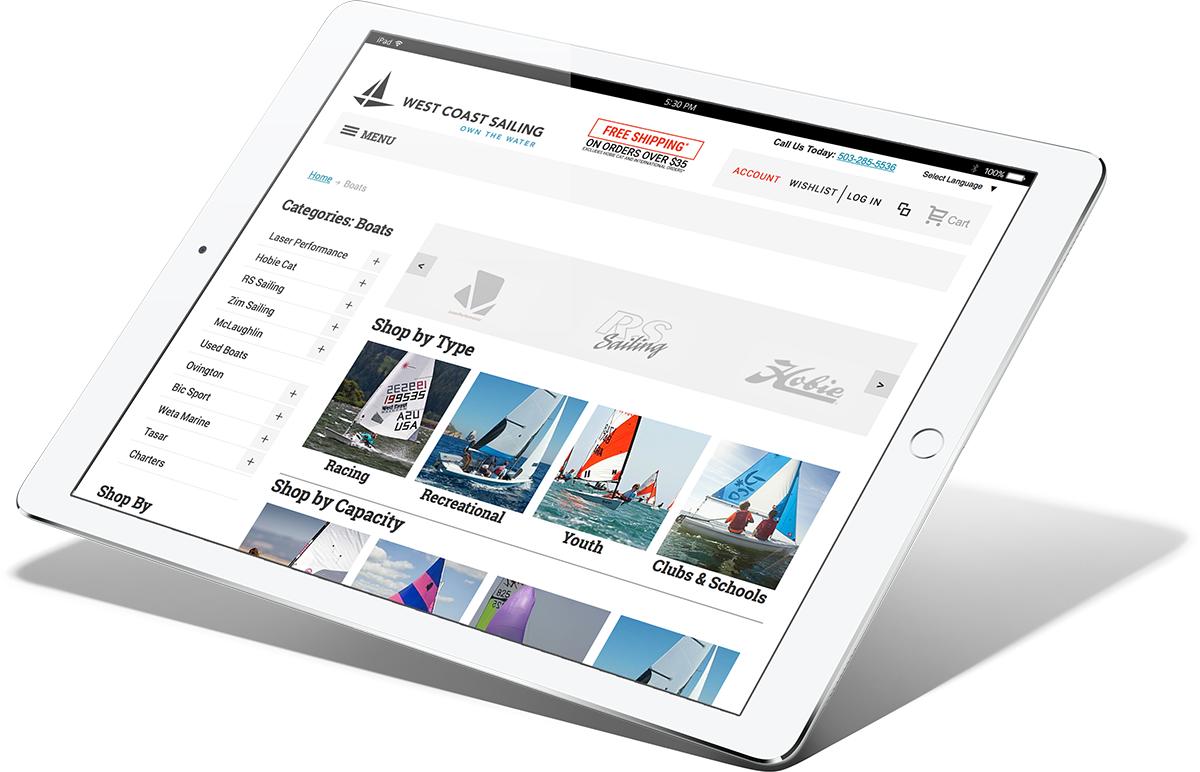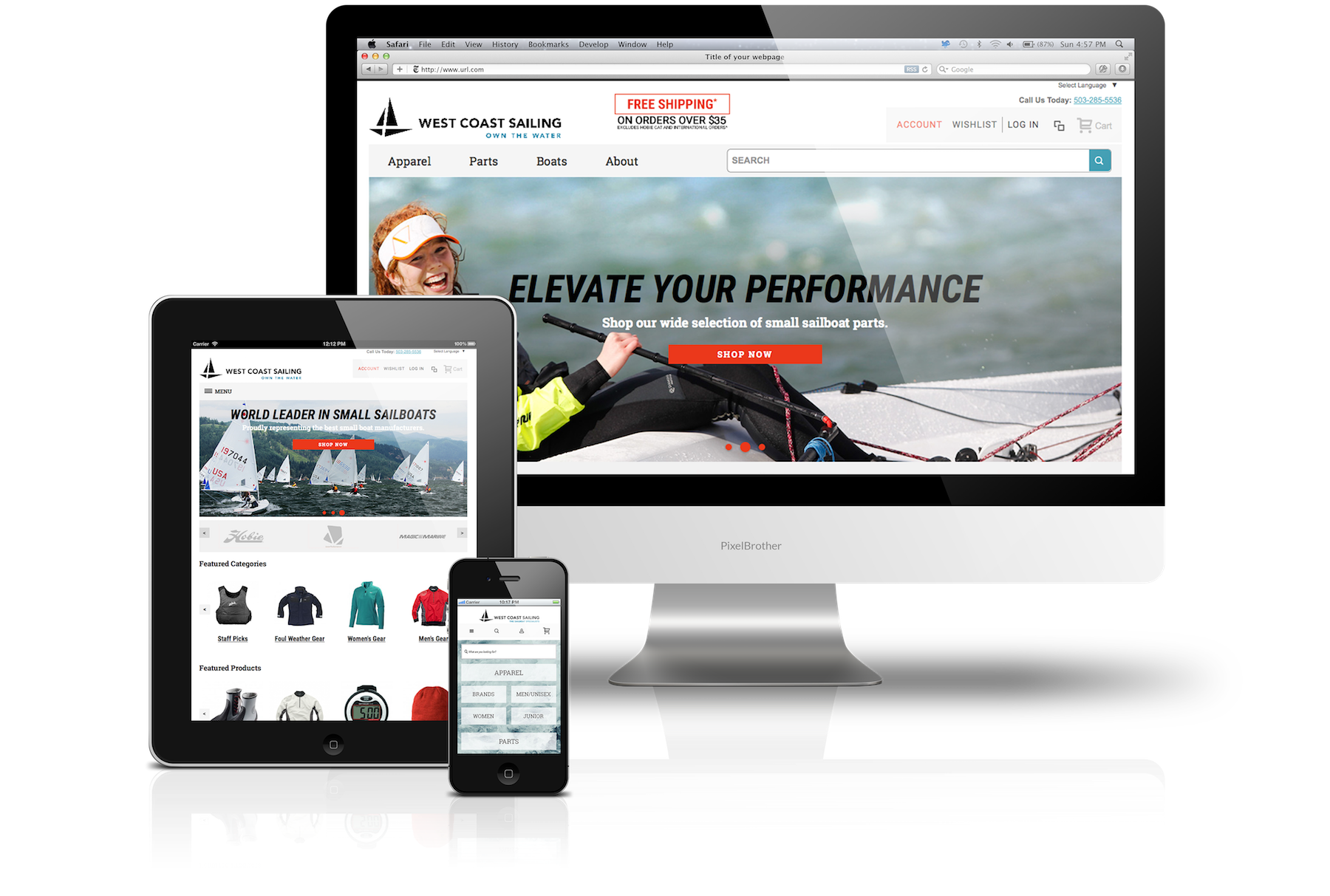 Results
In total, revenue has more than doubled. Both search engine marketing and conversion rate gains from the website redesign have played a large role Revenue from organic search has grown 5.8x, while paid search saw a 4.6x increase; altogether, search now contributes the majority of e-commerce revenue. Improved conversion rates from the website redesign also made a major impact, boosting sales 40% year-over-year.