Conversion rate optimization

that unlocks a virtuous cycle of profitability and scale
Turn your site into a conversion machine — giving you more leads, more sales, and more revenue from the traffic you already get. We focus on getting big wins quickly and then continuously increasing efficiency. Results

your ROI can feel.
Our conversion rate optimization campaigns yield dramatic lifts in conversion rates. How dramatic? See for yourself. These are real numbers from real clients. Check out the case studies to peek under the hood and see how we did it.

Additional annual sales for the world's largest independent bookstore

Higher leadflow for a healthcare college in the first year

Increase in users for an online business mentoring network
You spend thousands getting people to your site, but you're crippling your efforts—and wasting money—if you can't convert visitors into leads and sales. In a world of SEO, AdWords, and social media, conversion is often overlooked. It's why we recommend conversion rate optimization for almost all of our clients.
If you're spending $5,000+ every month on ads or getting 10,000+ visitors to your site, then you need to invest in conversion optimization. At 10,000+ visitors, even a single digit increase in conversion rate means hundreds more leads or sales.
If you're not hitting the numbers you expect given the traffic you get, then it's probably time to make sure your site is working at peak efficiency. For more info, check out Is Conversion Optimization Right for Your Business? on our blog.
Ask yourself these questions to see if your conversion engine is running on all cylinders:
If you don't have answers to any of these questions—or you don't like the answers you have—Then We Should Talk. You might be surprised by how quickly we can improve your ROI.
The nuts and bolts of our CRO services
When we're finished, all your users see is a slick site that makes them want more — and all you see is a conversion machine churning out leads and sales. But it takes a lot to build that machine. We've got the experts to craft each piece and bring it together into a thing of fine-tuned beauty.

Before we know where we're heading, we have to know where we stand. Tools like analytics, heat-mapping, session recording, and user testing help us build a map of your current site—and show us areas for improvement.

Effective conversion strategies start with knowing what your users care about. Our research digs deep into your customers' needs, goals, and concerns so we can speak in their language about what they truly value.

Building on your analytics and market research, our strategy focuses efforts on improvements that will resonate with your customers and get you the best bang for your buck.

Great ideas flounder without the right execution. Our team of senior-level writing, design, and development experts craft messages that resonate, designs that inspire, and digital experiences that compel action.

Conversion optimization is a steady process that earns better conversion rates, month-after-month. A/B testing is how you get there. We test different versions of our ideas, hone the results, and continually make your pages more profitable.
Using tools like Optimizely, VWO, and dynamic web development, we're able to tailor your site to fit different users. The more personalized it is, the better it reaches them, and the better conversion you get.
Ready to be our next
case study?
Book a free strategy session with our CEO and we'll give you a candid assessment of your most promising opportunities for growth as well as whether or not we're a good fit for your needs.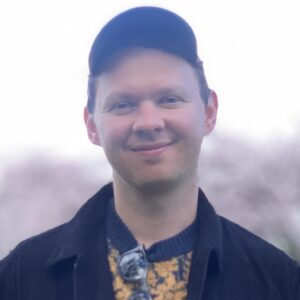 Ben will get back to you within 24 hours.