Search engine optimization

that not only grows traffic, but also leads and sales.
8.5 billion searches happen every day. Get in front of buyers looking for exactly what you offer with hands-on, tried-and-true methods that boost rankings, drive traffic, and most importantly, attract actual customers. Results

that speak for themselves.
SEO can be one of the most cost-effective ways of getting traffic to your site that's ready to buy. We've done it time and time again, and we can prove it with real numbers from real clients. Want to see how? Check out the case studies.

Additional annual sales for the world's largest independent bookstore

Higher leadflow for a healthcare college in the first year

Increase in users for an online business mentoring network
SEO isn't a magic bullet. The truth is that SEO will only ever allow you tap into existing demand for your types of products and services. If people are already looking for what you offer, then it's often the most cost-effective way of attracting new customers online — but it won't create that demand.
That said, for most businesses, SEO is just a cost of doing business in the digital age. Most small to medium-sized businesses need solid SEO basics and periodic check-ups and if you do most of your business online or in a crowded market, then you probably need ongoing adjustments to stay competitive.
Finally, while driving more traffic is crucial, it's equally important to improve the experience your customers have when getting to your site. That's why we often use site testing improve the rate at which visitors turn into customers — increasing leads and sales from the traffic you're already getting.
Ask yourself these questions to see if your SEO is doing its job:
If you don't have answers to any of these questions—or you don't like the answers you have—then we should talk. You could be getting a substantially better ROI for your SEO dollars.
Modern strategy for modern SEO
The days of SEO tricks and gimmicks are gone. If you want to be found, then the only way is to strategically and systematically show search engines that your site is the perfect match for what customers are looking for. Crafting your SEO strategy means bringing together lots of moving parts, and we use all of them to get you results.

What customers search for isn't always what you might think. Our in-depth research finds the exact keywords that they're using so we can reach them right when they're looking.

Search engines do their best to understand your site, but by building and coding your site to show them explicitly what it's about, how to crawl it, and why searchers should click on it over the competition, we can push you higher in the rankings.

Content is the heart of SEO. It needs to connect the right keywords and the right messages with your customers — all at the same time. Our creative experts create effective content for users and search engines alike.

SEO deserves regular attention, especially as you're making changes to your website or publishing new content. We strive to empower your team with education and concrete best practices that will help you move the needle year-round.

Search engines judge your content, but they also judge how connected your site is to itself and the rest of the web to make sure it's trustworthy. Link building makes your site look more authoritative and rank better in the search results.

SEO isn't a one-and-done project. The right analytics coupled with expert analysis helps drive long-term efforts by investing more in what works and re-optimizing what doesn't, while proving value with reporting on what matters — leads, sales, and ROI.
Ready to be our next
case study?
Book a free strategy session with our CEO and we'll give you a candid assessment of your most promising opportunities for growth as well as whether or not we're a good fit for your needs.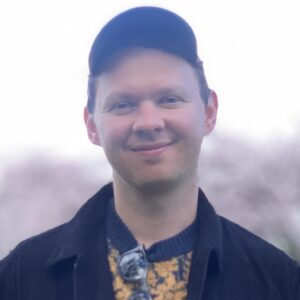 Ben will get back to you within 24 hours.