Search engine marketing

that gets you in front of buyers right when they need you
Tired of wasting money on PPC? Using a data-driven, customer-centric approach, we can dramatically increase your account's efficiency. Your bottom-line will thank you later. Results

that speak for themselves.
We deliver PPC ads to the right audience at the right time and we can prove it with real numbers from real clients. Want to see how we did it? Check out the case studies:

Additional annual sales for the world's largest independent bookstore

Higher leadflow for a healthcare college in the first year

Increase in users for an online business mentoring network
If you're spending (or ready to spend) $2,500 a month or more on pay-per-click ads, then you need someone proactively managing your campaigns every week to make sure you get a positive ROI.
SEM management isn't rocket science, but it takes consistent effort and experience to get the keywords right, create compelling ads, build high performance landing pages, and make the most of your data to get customers at the lowest possible cost.
With Google, Bing, Facebook, LinkedIn, display, and more at your fingertips, it's also important to figure out how to spend your budget where it's most effective.
Finally, while fine-tuning traffic is crucial, it's equally important to improve the experience your customers have when getting to your site. Testing your landing pages against each other can dramatically improve the rate at which visitors turn into customers — increasing leads and sales while dropping costs.
Ask yourself these questions to see if you're taking full advantage of everything SEM has to offer:
If you don't have answers to any of these questions—or you don't like the answers you have—then we should talk. Whether you're big or small, we're here to get you a better ROI.
SEM strategy and execution from end-to-end
Search engine marketing is more than just keywords. It doesn't matter whether it's AdWords, Facebook, LinkedIn, Twitter, or the Google Ad Network (including YouTube). A full PPC strategy has a lot of moving parts, and we've got a full toolbox to get you results on any network.

We find the exact keywords customers are using when they want your product or service. And they're not always what you think. Our intensive research finds the most profitable keywords that customers actually use when they're ready to buy.

Then we create campaigns around your best terms using ads designed to catch your audience's eye and get them to take action—all tailored to meet your business goals.

If you've ever pulled up a PPC dashboard, then you know it can get very complicated, very quickly. We thrive on those intricate details and use them to build a well-oiled PPC machine.

Not all customers buy on sight. Some take days or weeks—and many never come back at all. Retargeting keeps you in front of them by following tire-kickers around with targeted ads that bring them back when they're ready.

A click is a waste of money if you can't convert them into a customer. We create landing pages that speak to what customers care about and optimize them through A/B testing to drive better and better results month after month.

Want to know the results you got from every dollar you spent? Good. So do we. It's why we build extensive analytics and reporting systems into our PPC campaigns that let us make strategic decisions based off real data.
Ready to be our next
case study?
Book a free strategy session with our CEO and we'll give you a candid assessment of your most promising opportunities for growth as well as whether or not we're a good fit for your needs.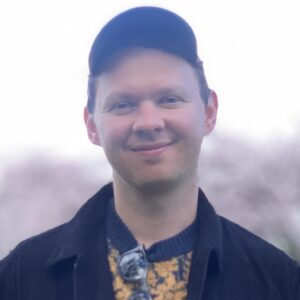 Ben will get back to you within 24 hours.