Overview
Called "the Match.com of business mentoring," MicroMentor.com is a social network run by Mercy Corps that connects entrepreneurs around the globe with volunteer experts.
The self-guided platform allows users to find the best relationship for their needs — whether it's collaborating on business ideation, creation, marketing, finance, legal, or any other aspect of running a business.
Entrepreneurs who receive mentoring through MicroMentor outperform their peers in terms of revenue growth, employment, and survival, helping fulfill Mercy Corps' pillar of investment in economic development and empowerment.
Industry
Non-Profit
Services
Marketing strategy, conversion optimization, Google Grant management, search engine optimization, web design, email marketing
Location
Portland, OR
Visit the Site
Background
MicroMentor is a program of Mercy Corps that seeks to empower entrepreneurs with access to business mentoring. By creating a self-service network and actively recruiting users, MicroMentor has connected thousands of business owners with the expertise they need. Those who receive mentoring through the program increase revenue by 83% on average, five times higher than those that don't. Business survival and employment rates also increase significantly with mentoring through the program.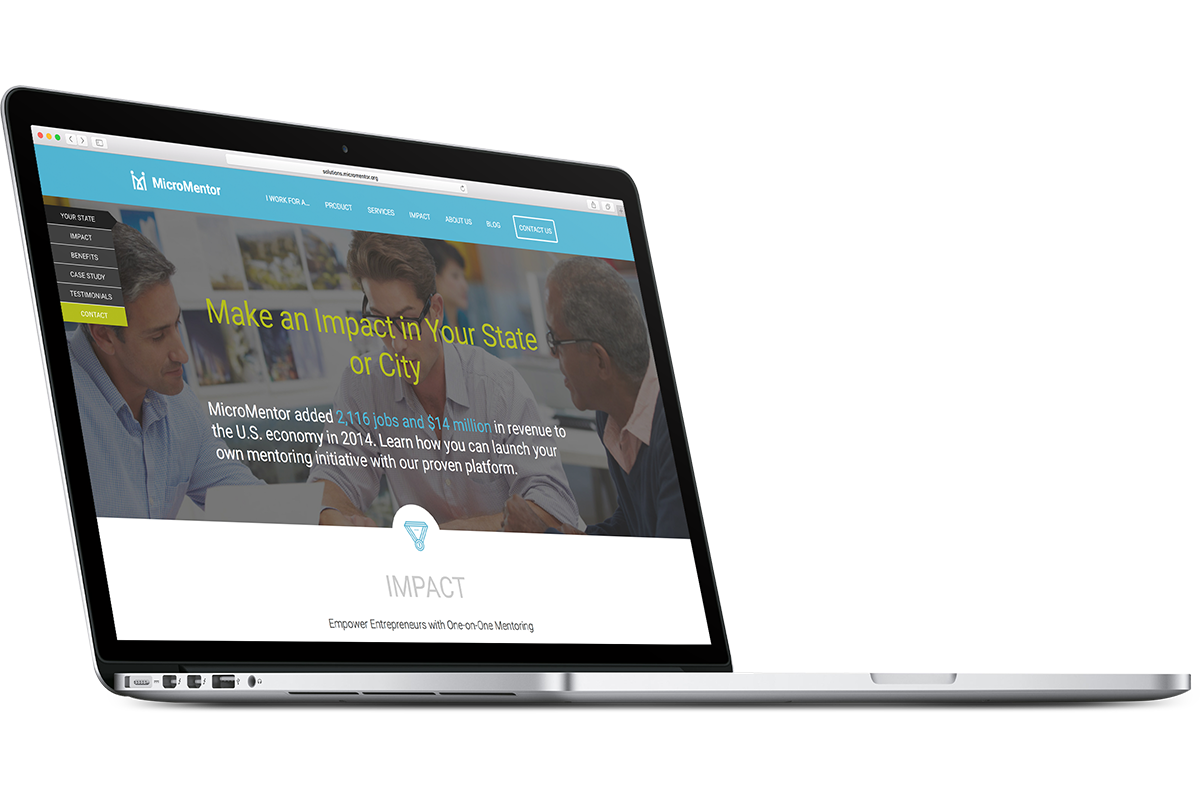 Strategy
Recruiting, engaging, connecting and retaining users have all been focal points for optimization. Over the duration of the relationship, every marketing channel has been touched and each critical conversion point has been the subject of iterative testing. From search to social and sign up to connection (and beyond), the breadth and depth of this engagement have been key to realizing exponential gains year after year.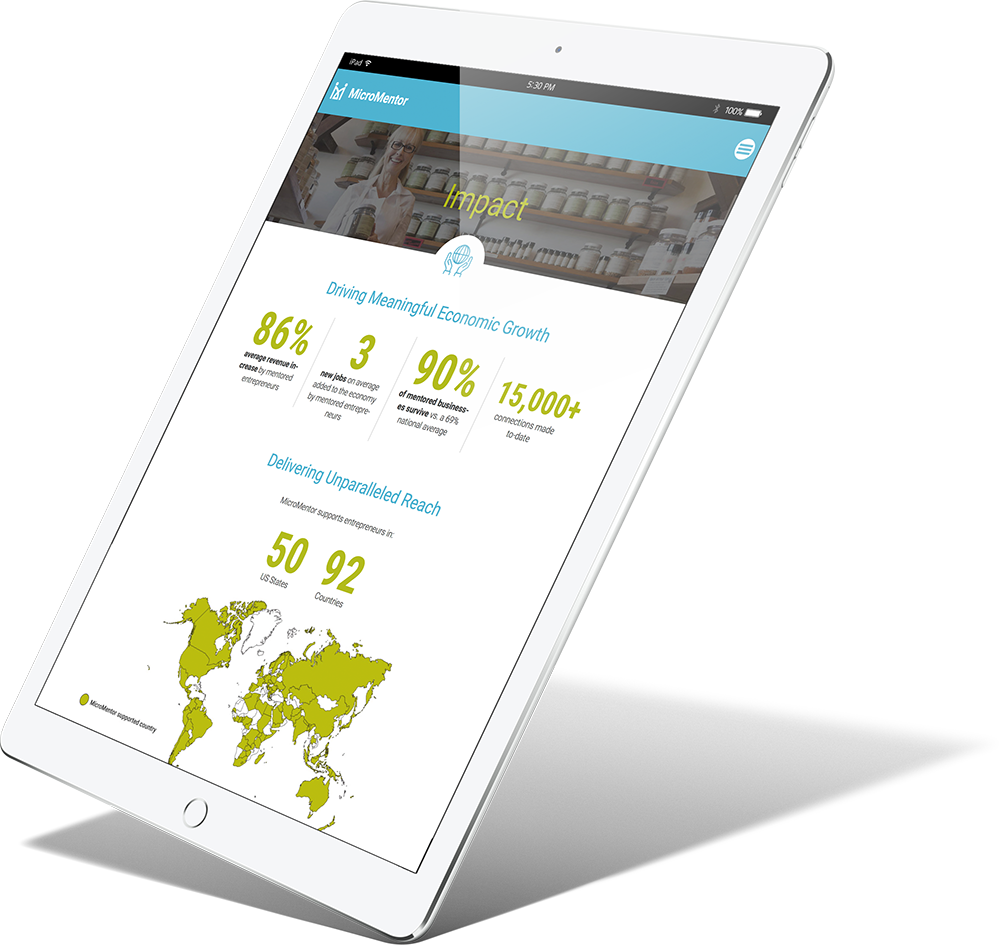 Results
MicroMentor has seen user acquisition and connection rates more than double year-over-year since the start of the relationship. This has led to more than 5x more users signing up and nearly 10x more connections being made each month.
While expanding reach and facilitating matches has been the goal of our work together, the impact of these mentoring relationships is the ultimate mission. Those outcomes are equally impressive with mentored business owners hiring more, staying in business longer, and growing revenue 5x more than those that didn't receive mentoring.