How we grew
users 5x and connections 10x

for a business mentoring network:
In one of our most intensive engagements to date, we embedded with Mercy Corps' MicroMentor team to radically grow their free business mentoring network. The goals were ambitious: increase site traffic by 85%, user sign ups by 225%, and mentoring matches by 400% — all over an 18 month period. 
Not only did we meet those goals; we exceeded them by a wide margin and became a key strategic partner to this wonderful, mission-driven team.
Mercy Corp supports entrepreneurship through free business mentoring.
Called "the Match.com of business mentoring," MicroMentor.com is a social network run by humanitarian non-profit Mercy Corps that connects entrepreneurs around the globe with volunteer experts. The self-guided platform allows users to find the best relationship for their needs — whether it's collaborating on business ideation, creation, marketing, finance, legal, or any other aspect of running a business.
Entrepreneurs who receive mentoring through MicroMentor outperform their peers in revenue growth, employment, and longevity, helping fulfill Mercy Corps' pillar of investment in economic development and empowerment.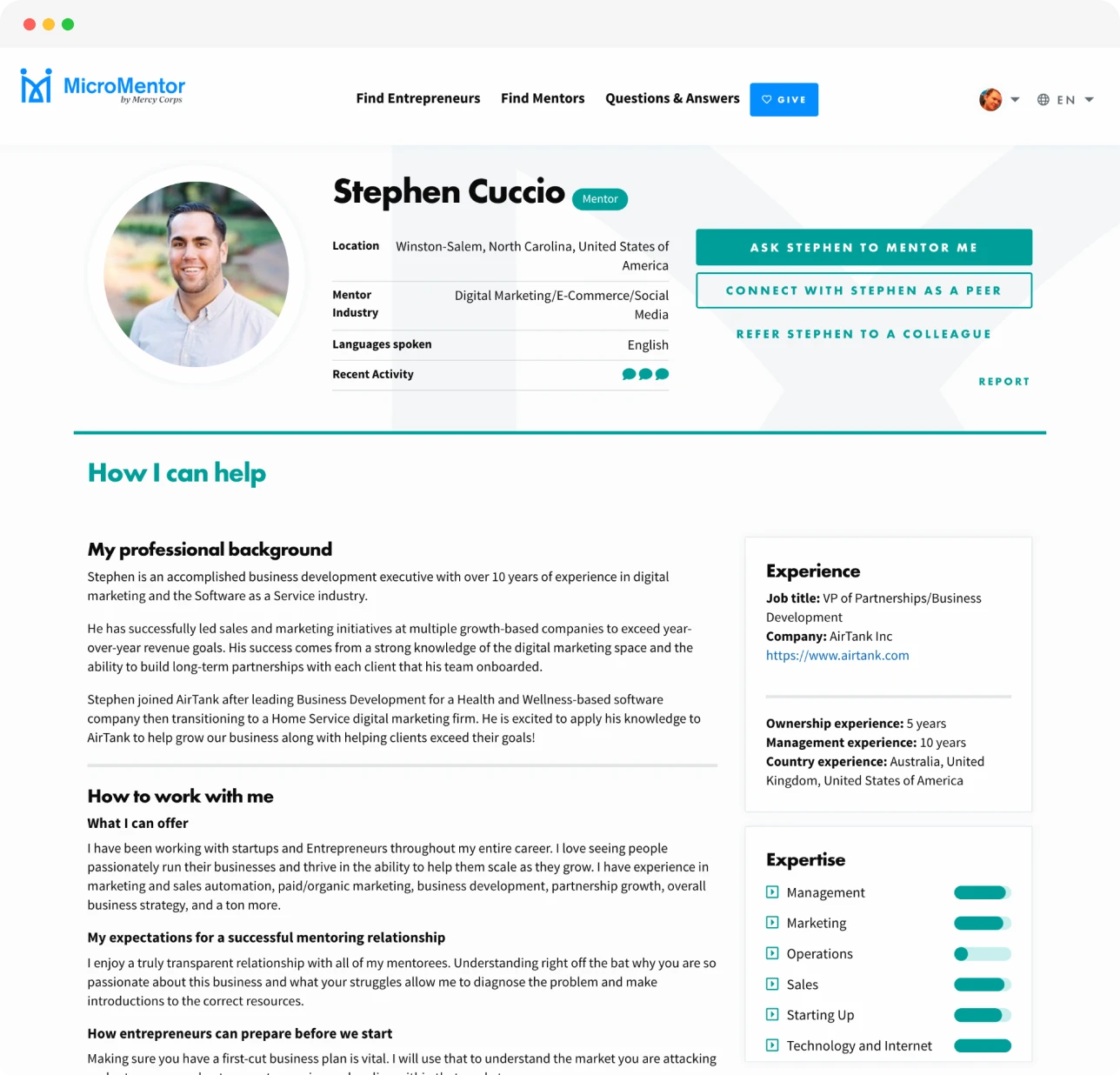 Equal focus on scale and product improvement yielded exponential growth.
Recruiting, engaging, connecting and retaining users have all been focal points for optimization. Over the duration of the relationship, every marketing channel has been touched and each critical conversion point has been the subject of iterative testing. 
From search to social and sign up to connection and beyond, the breadth and depth of this engagement have been key to realizing exponential gains year after year.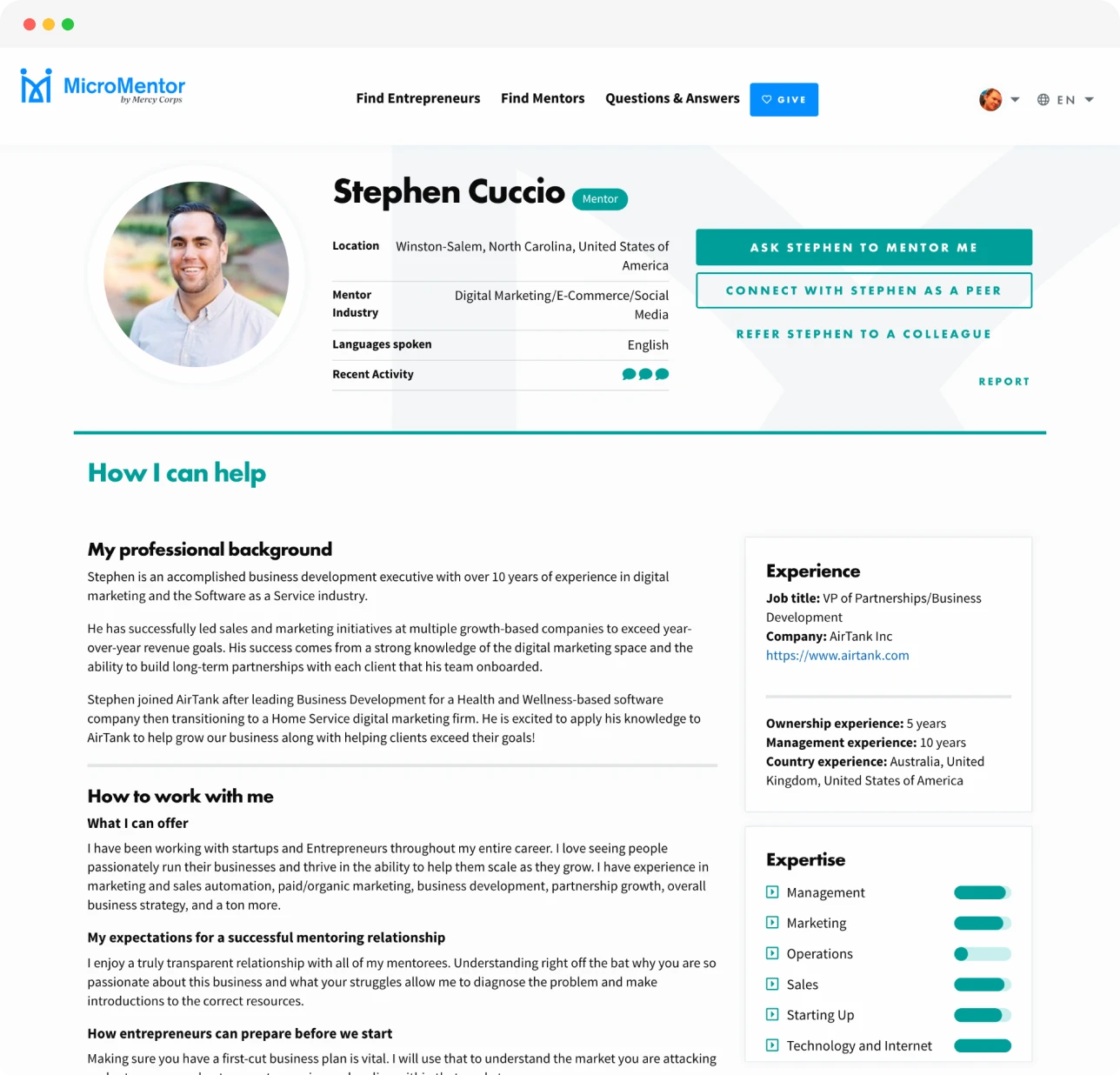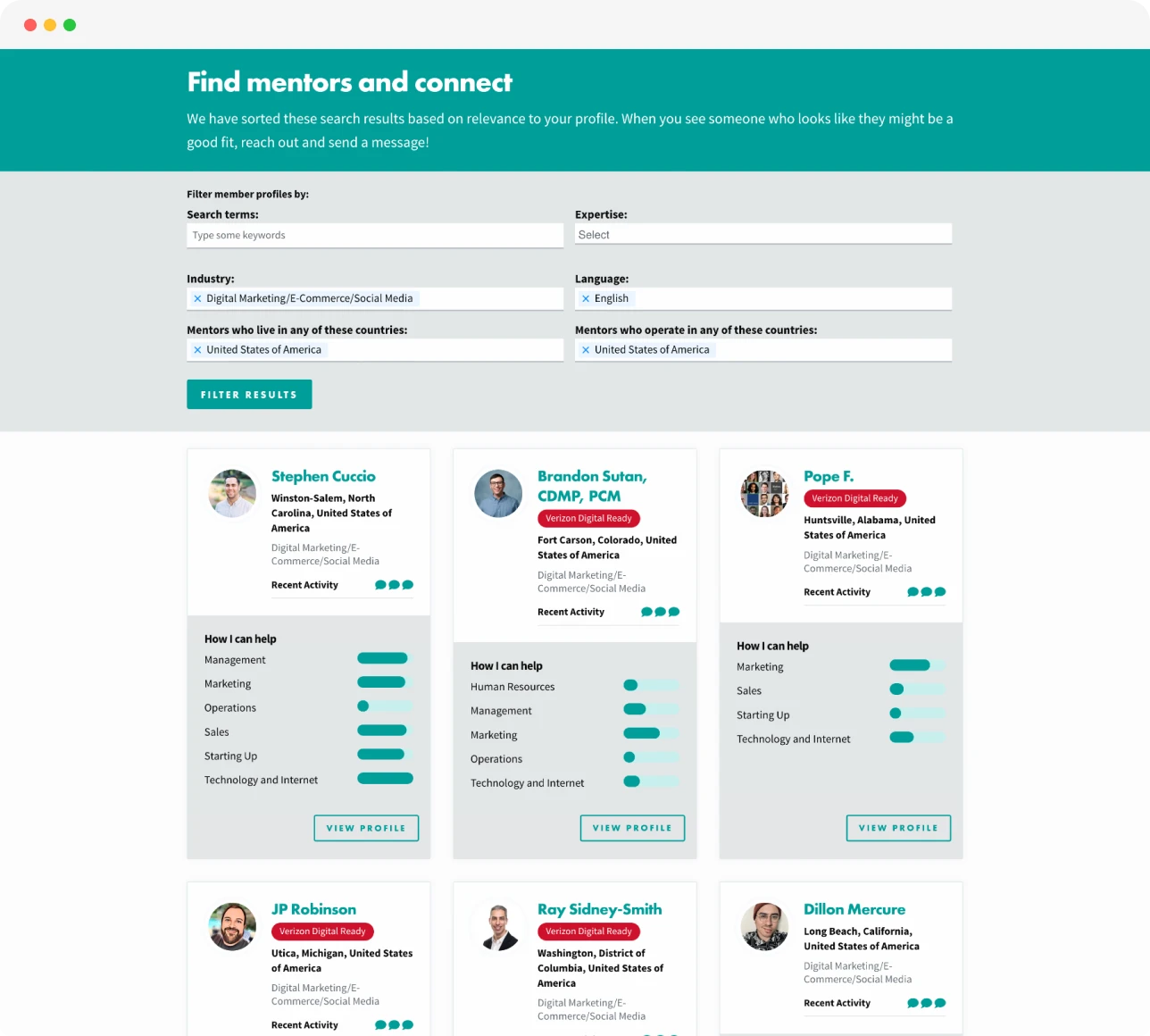 The results?
5x more users and 10x more connections

year-over-year.
MicroMentor has seen user acquisition and connection rates more than double year-over-year since the start of the relationship. This has led to more than 5x more users signing up and nearly 10x more connections being made each month.
While expanding reach and facilitating matches has been the goal of our work together, the impact of these mentoring relationships is the ultimate mission. Those long-term business outcomes are equally impressive with mentored business owners hiring more, staying in business longer, and growing revenue 5x more than those that didn't receive mentoring.
These results are no accident.
Over the past 12 years, we've helped hundreds of clients of all shapes and sizes transform their businesses. From rapidly growing start-ups to Fortune 500s to hundred year old businesses embracing new digital channels, we've seen it all. Here's what we were able to accomplish for some of our other clients:

Additional annual sales for the world's largest independent bookstore

Higher leadflow for a healthcare college in the first year

Increase in users for an online business mentoring network
Ready to be our next
case study?
Book a free strategy session with our CEO and we'll give you a candid assessment of your most promising opportunities for growth as well as whether or not we're a good fit for your needs.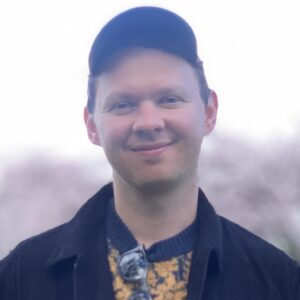 Ben will get back to you within 24 hours.