Elevating a manufacturer's B2B appeal
grew leads by 65% and average order value 3x.
Protech Composites is a carbon fiber manufacturer that partners with innovative companies — from well-known brands like Boeing, NASA, and MIT to start-ups like xCraft and C3 Powersports — to deliver exceptional products.
Before engaging with Decoder, Protech Composites focused most of their marketing efforts on consumers. However, with 90%+ of their revenue coming from business-to-business sales, the path toward growth would require a significant shift.
With a clear idea of their ideal customers in mind, they came to Decoder to revamp their branding and digital presence to attract more high-volume, high-margin partners.
Protech's sales and marketing problems stemmed from focusing on the wrong audience. Their site spoke about why to use carbon fiber and in what applications, but not about Protech's extensive custom capabilities or how they are reinventing what it means to be a supplier — which are far more important to the businesses that supply 90%+ of their revenue.
Likewise, marketing efforts were largely driving e-commerce sales, which generated a high volume of transactions, but low revenue and profit margins.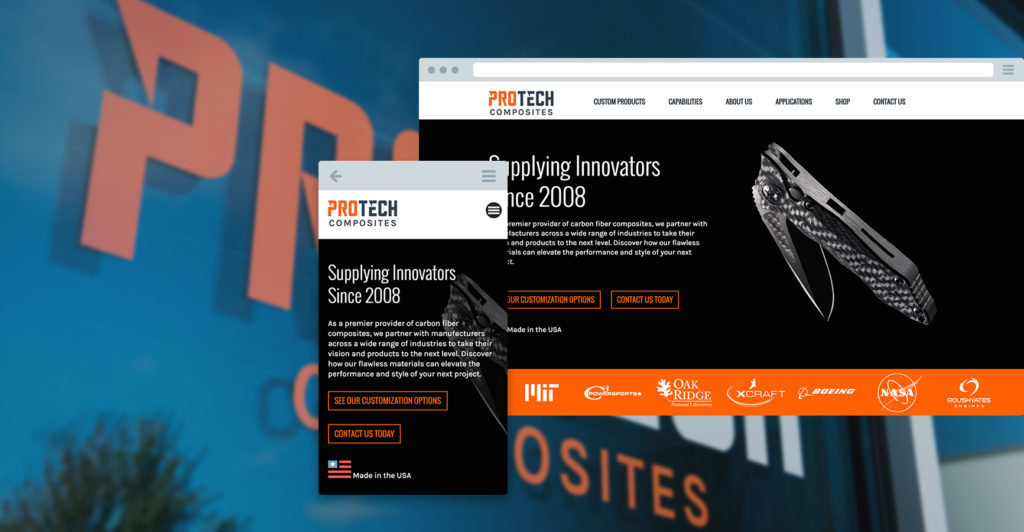 Engaging the right customer with the messages and offers that matter.
Market Research
Understanding what Protech's big business-to-business customers cared about revealed exactly what messaging and marketing would be successful: demonstrating their versatility, reliability, fast turnaround times, and customer service orientation.
Rebranding & Site Redesign
Using those insights, we developed a new brand positioning and design direction aligned with their most profitable market segment (engineers and procurement staff at large manufacturing businesses). At the same time, we completely rethought and rewrote their messaging and content to be laser-targeted to those audiences' needs and concerns.
E-Commerce
Having identified custom orders as the biggest revenue generators, we also intentionally decided to de-emphasize the online shopping experience — focusing on leveraging it as a way of showing off products and capabilities rather than a direct sales tool.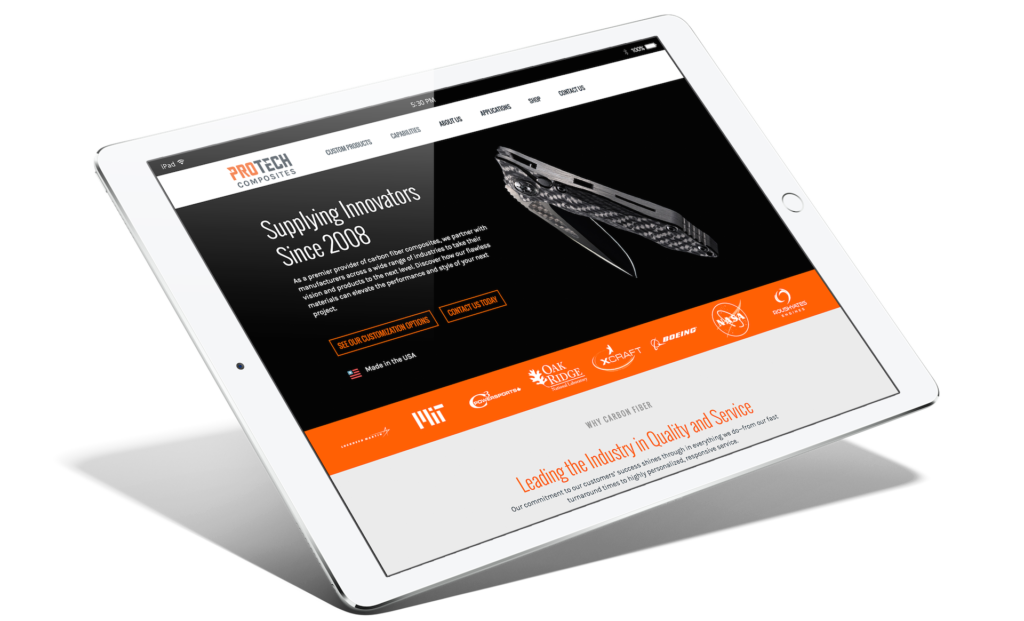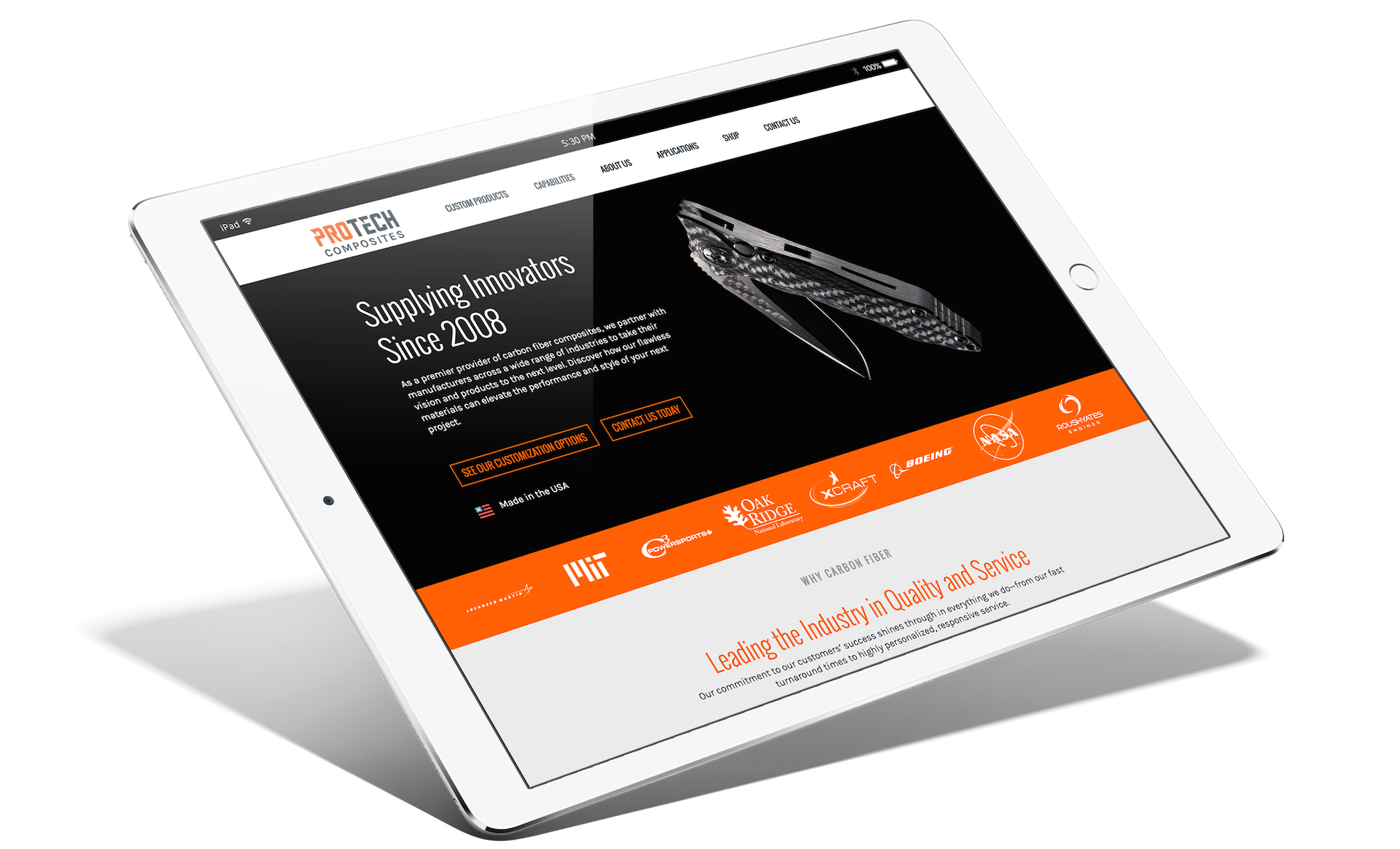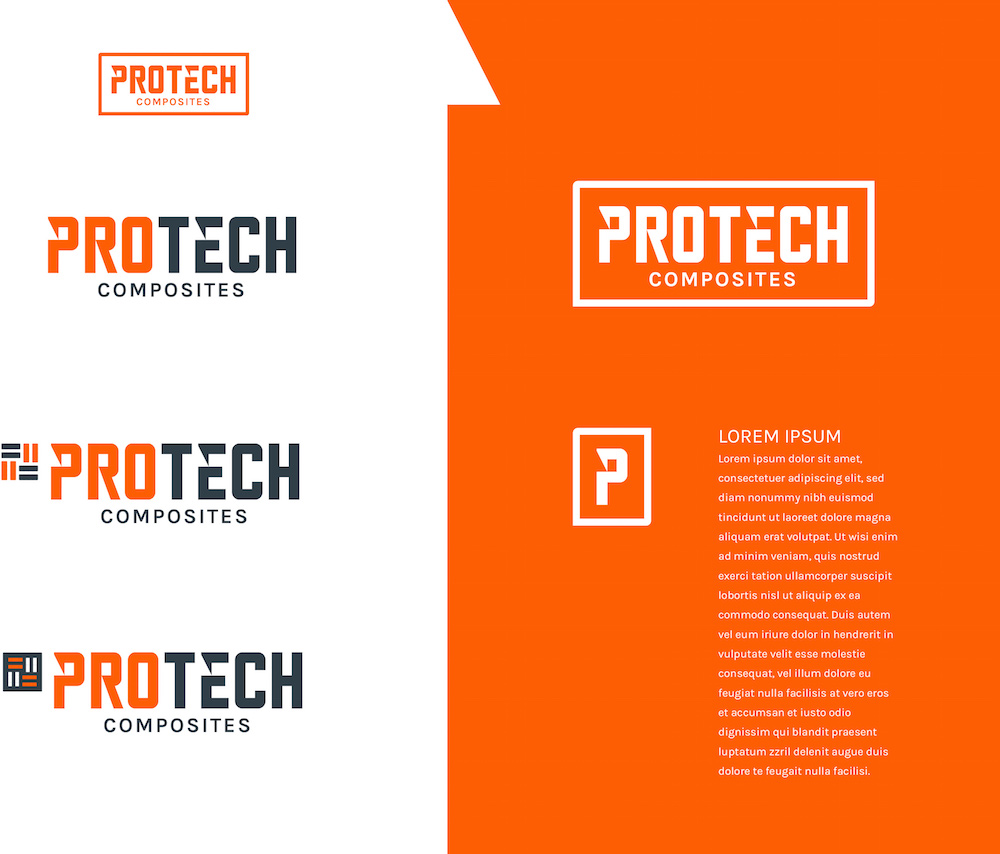 The result?
65% more leads and 200% higher AOV

year-over-year.
While small e-commerce orders dropped off as expected, B2B leads jumped 65% and average order value grew 200%. The result was not only more leads, but also higher lead quality and big ticket sales.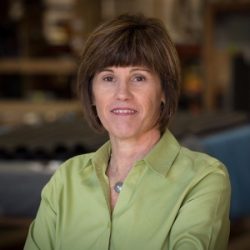 "The best! I love working with Decoder — I've worked with them for 5 years now and I've always been very happy with their work. They're always open and honest and I know they're working with my best interests at heart. Truly a pleasure to work with. I can't recommend them enough!"
Michelle Fennimore, Vice President
These results are no accident.
Over the past 12 years, we've helped hundreds of clients of all shapes and sizes transform their businesses. From rapidly growing start-ups to Fortune 500s to hundred year old businesses embracing new digital channels, we've seen it all. Here's what we were able to accomplish for some of our other clients:

Additional annual sales for the world's largest independent bookstore

Higher leadflow for a healthcare college in the first year

Increase in users for an online business mentoring network
Ready to be our next
case study?
Book a free strategy session with our CEO and we'll give you a candid assessment of your most promising opportunities for growth as well as whether or not we're a good fit for your needs.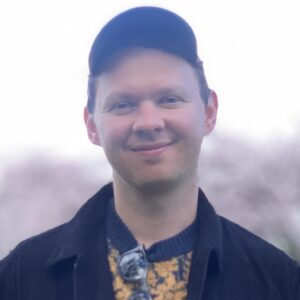 Ben will get back to you within 24 hours.