Overview
iPEC Coaching is an industry-leading coach training brand that has graduated over 10,000 alumni from its extensive 7-month program. Alumni have gone on to build 6-figure coaching businesses, as well as spreading iPEC's methodology to multi-national corporations like Coca-Cola.
After reaching a plateau with their previous digital marketing vendors, iPEC engaged Decoder to help optimize their marketing ROI and expand their market share. Putting data and market research to work, opportunities for improving messaging, targeting, and user experience were identified and explored to yield an 8x increase in lead generation.
Industry
Education
Services
Web design, conversion optimization, search engine optimization, pay-per-click management
Location
Shrewsbury, NJ
Visit the Site
Background
iPEC Coaching is an ICF-accredited educational program serving thousands of aspiring life, health and business coaches. iPEC's 7-month long curriculum not only teaches coaching skills and specialized applications, but also the business development expertise that students need to start successful coaching business.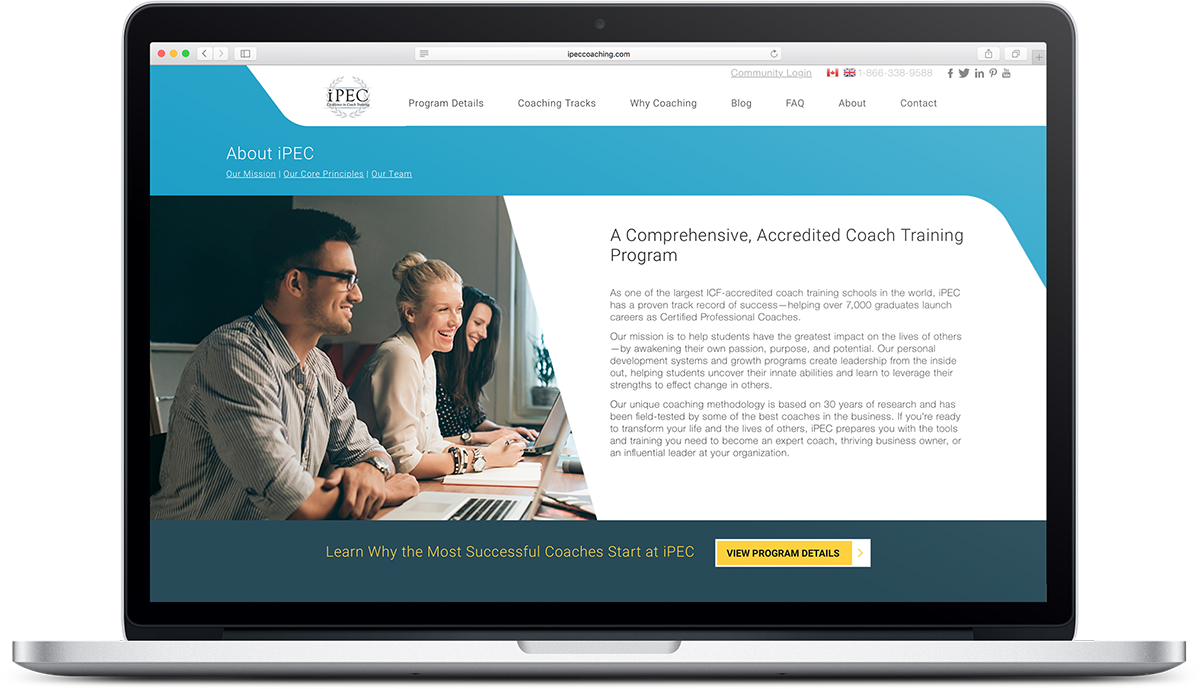 Strategy
Search engine marketing was always a strong source of leads for iPEC, but an audit of previous agencies' efforts revealed lots of room for improvement. In January 2014, Decoder launched an integrated SEO, PPC and conversion optimization effort to drive more targeted traffic and turn more clicks into leads for iPEC.
Taking a strategic, process-based approach to each channel that cross-pollinates successes resulted in dramatic performance improvements. After reaching the local maximum of what their site could achieve, Decoder then set out on a full-fledged site redesign.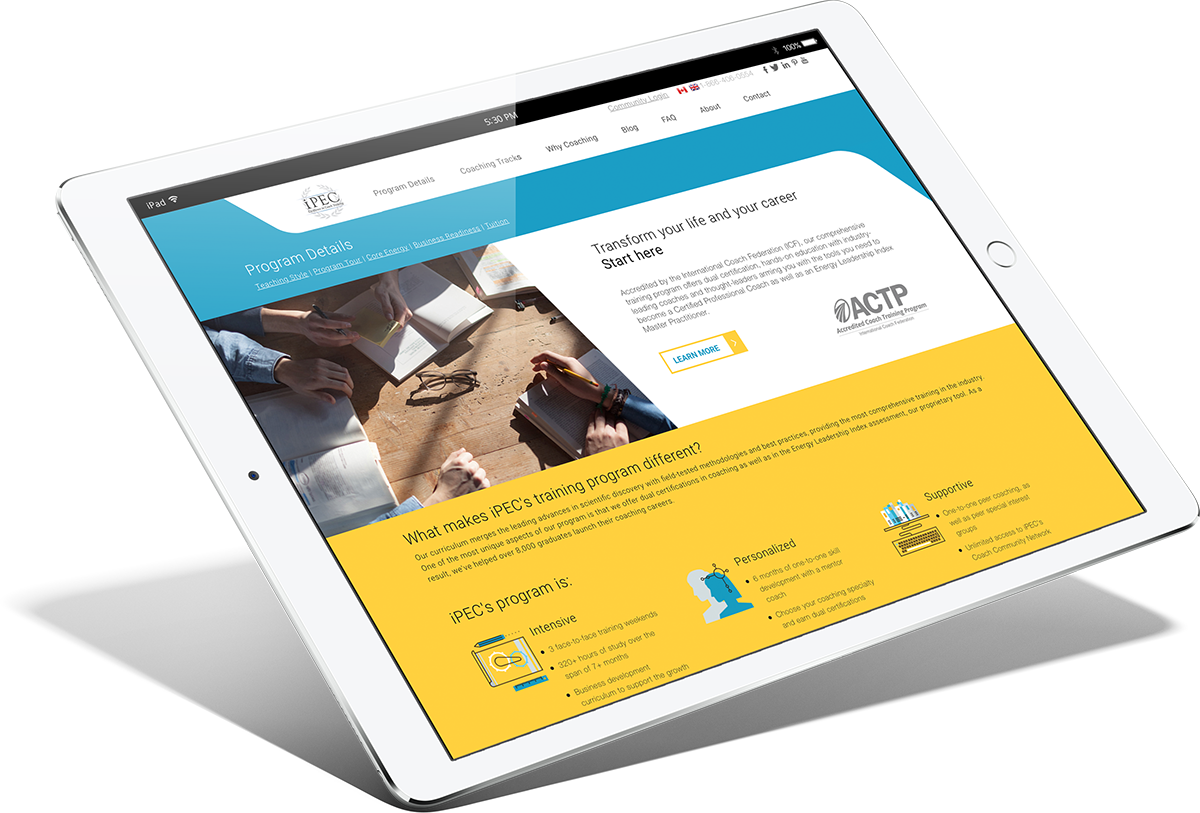 Results
Driving targeted traffic spurred initial growth, but conversion optimization was equally important to improving performance. On top of extensive gains from those efforts, the eventual redesign contributed an additional 54% conversion rate increase site-wide.
Overall, iPEC saw leads increase 714% year-over-year, with search and conversion optimization being the top contributors to growth. Leads from paid search and retargeting increased 447% while cost-per-lead fell 73%. Traffic from organic search grew 56% while leads increased 123%.