Overview
West Coast Sailing is the leading North American retailer for one-to-two person sailboats and parts. Deeply committed to the sailing community; they exclusively recruit employees with sailing backgrounds, sponsor pro sailors, volunteer at sailing non-profits, and get out on the water every chance they get.
Seeking to grow market share, they engaged Decoder to drive customer acquisition. Our discovery work revealed opportunities in PPC and SEO that ultimately drove 5.5x more revenue from those channels.
With a healthy stream of new customers, aligning site architecture with different paths to purchase was in order. The result was a Magento-based redesign that grew revenue an additional 40%.
Industry
E-Commerce
Services
Web design, conversion optimization, search engine optimization, pay-per-click management
Location
Portland, OR
Visit the Site
Background
The small sailboat market is significant, but finite. Growth in the industry requires claiming more market share — and keeping it. West Coast Sailing's advantage is an unmatched customer experience. Their expertise, delivery times, and commitment to customer satisfaction earn them repeat business and have been the primary drivers of their success.
For our engagement, it was clear that accelerating customer acquisition would be key to growing their business.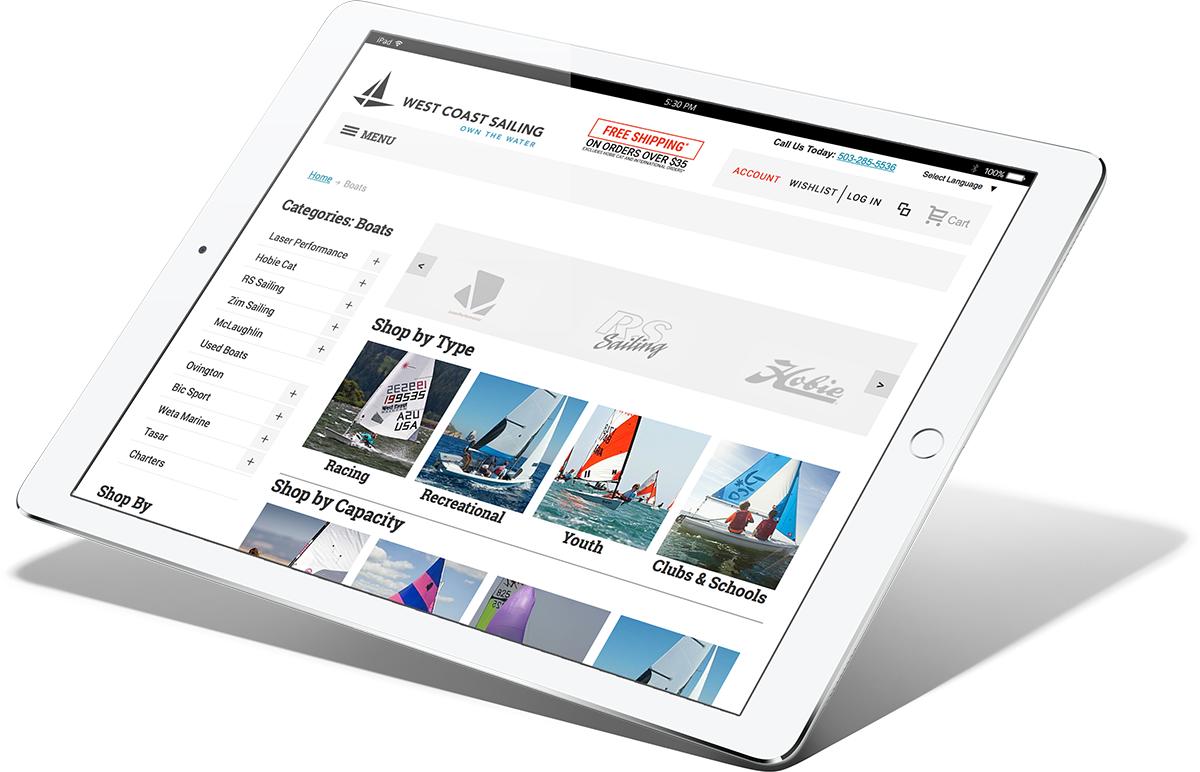 Strategy
Three distinct opportunities for increasing customer acquisition became evident through our discovery process:
Pay-Per-Click Expansion — Paid search has been a windfall for West Coast Sailing. Limited initial campaigns demonstrated an incredible ROI and investing in PPC was a clear priority from the outset. Our efforts focused first on weeding out wasted spend and doubling down on profitable products and keywords.
Search Engine Optimization — Using data from our PPC campaigns, we were able to further accelerate customer acquisition with a search engine optimization push. That would entail extensive site optimization revolving around top performing product, category, and manufacturer brand name keywords.
Site Redesign — In almost every e-commerce site, there are multiple paths to purchase:
Some users search for specific products.
Others browse product types or shop by brand.
Gift shoppers may need guidance on what to buy.
For big purchases (like boats), buyers may require offline assistance.
Tracking shopper behavior, conducting user testing, and defining personas helped us create a redesigned shopping experience that accommodated all of these use cases.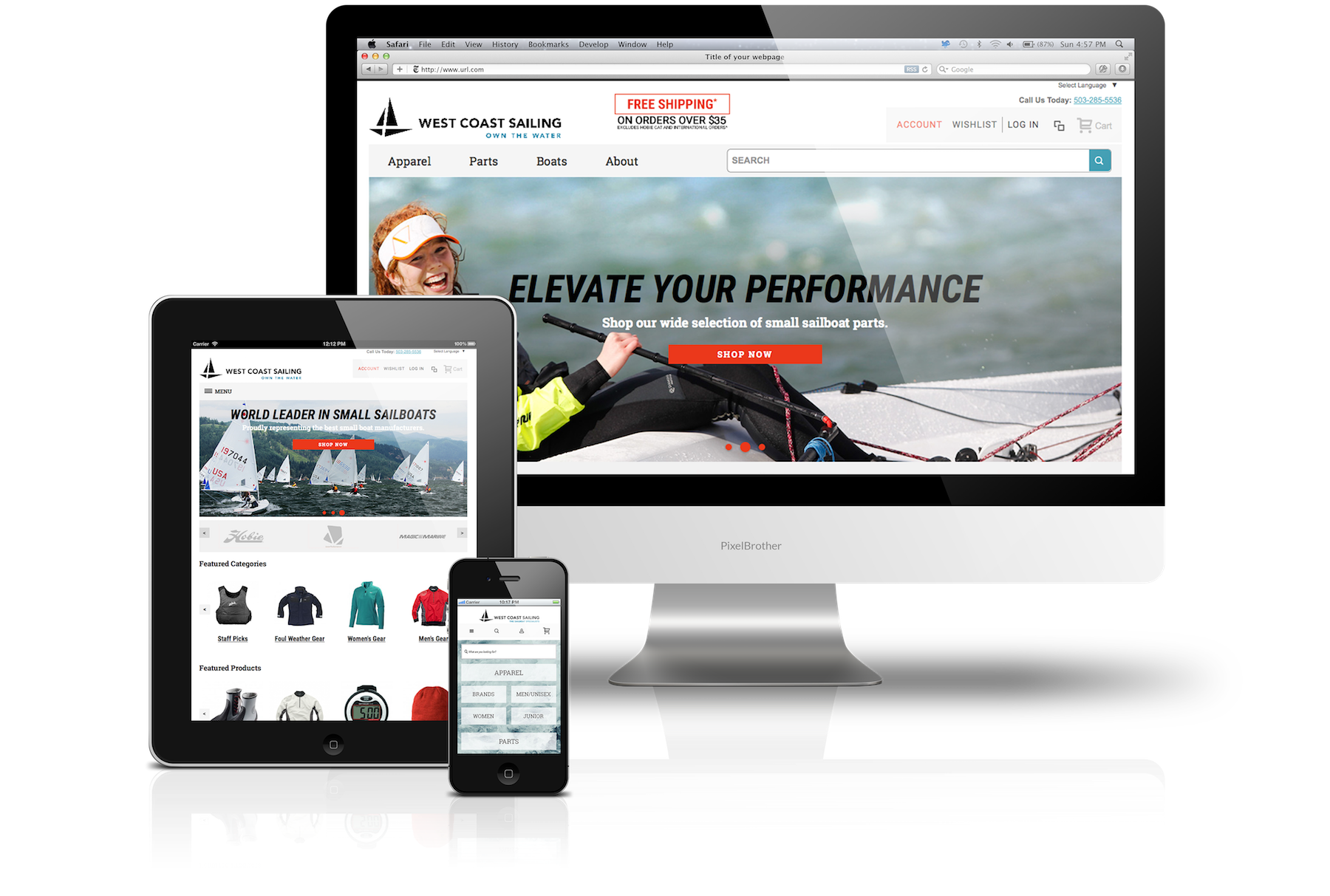 Results
In total, e-commerce revenue more than doubled, growing by 119% over the course of two years. Each effort made a contribution to this outcome:
PPC revenue grew 4.6x with a profitable return on ad spend of 625%
SEO revenue increased 5.8x — outpacing the 155% traffic growth we saw thanks to a focus on top performing keywords
The site redesign saw a lift in conversion rates and customer retention, resulting in a 40% lift in e-commerce revenue year-over-year